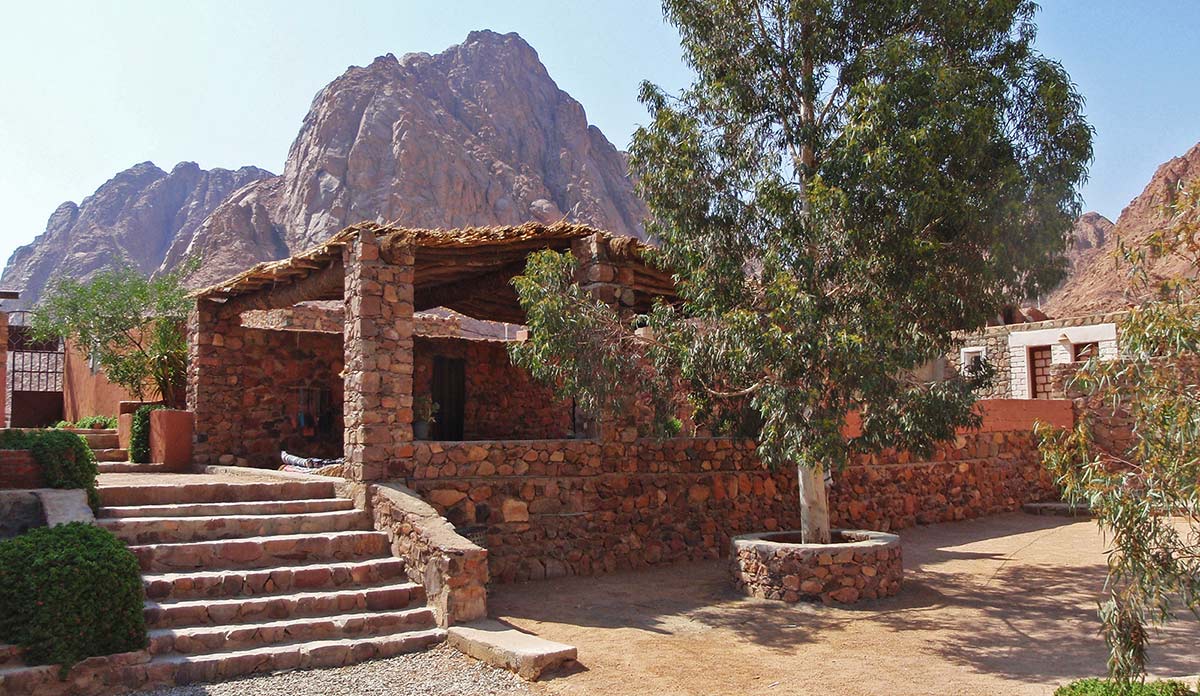 A beautiful, homely place set in the middle of St. Catherine. The facilities are ranging from camping to en suite rooms. All the rooms are very clean and comfortable, the en suite rooms are with fan and balcony. We are able to accommodate big groups.
It is owned and run by the Sheikh Mousa family - they are often around. Friendly, genuine Bedouin atmosphere - Bedouin not only in its name! A quiet and peaceful place in traditional style.
You can enjoy your meals and drinks indoors or in our "Arisha" - a shaded open sitting place where you can have a rest.
Our rooms:
We have single, double and twin rooms. Some rooms have en suite bath-room, balcony and fan, these rooms can be also used as triple. Bed linen, blankets and towels are provided.
There are also three backpacker`s dormitory room. Two room with 6 beds, one with 3 mattresses. Common toilets and showers are in the Camp.
Our restaurant:
We offer various delicious meals and drinks, all fresh, prepared in our restaurant.
Location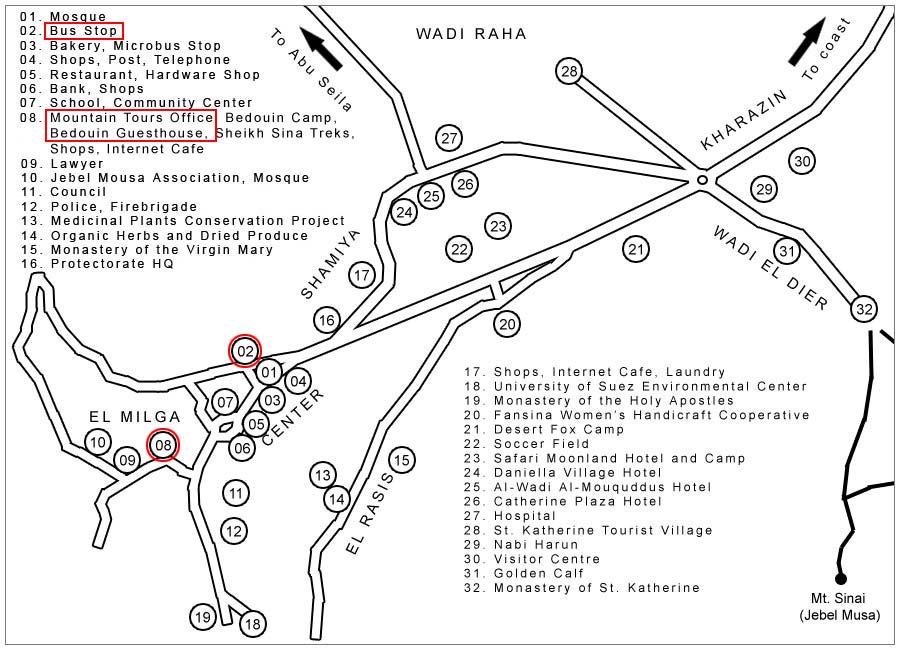 We can also make reservations to the following places:
Al Karm Eco-Lodge

Al Karm operates on the principles of simplicity and minimal environmental impact - there is no electricity - but it has solar heated showers, sanitary compost toilets, a modest kitchen and dining facilities. Here guests will experience the time-honoured hospitality and culture of the Gebaliya Bedouin. From Al Karm you can examine a Bronze Age settlement, wonder at a mysterious Nabatean village or be guided through the surrounding mountains learning some of the desert's secrets and looking for signs of wildlife such as hyrax, ibex, wolves and hyenas. You can also visit the nearby village to experience authentic Bedouin life.
---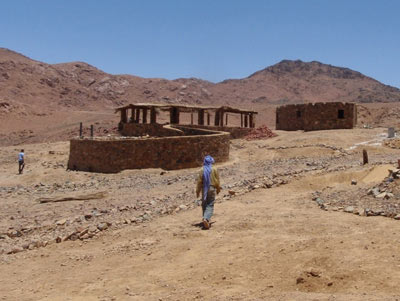 Mt. Sinai Eco-Lodge

Mount Sinai Eco-lodge was recently built in Wadi Isbaiya, an open area with far reaching views, including of Mt. Sinai. It is a small hotel installation, owned and managed by a Bedouin team, which is based on the criteria of sustainable eco-tourism, caring about the natural environment and the well-being of their inhabitants. Furthermore, it provides employment to the local Bedouin community. It is a short distance from St Catherine town, but far away to offer a peaceful and quiet atmosphere.
---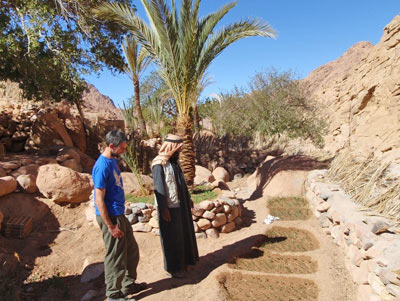 Dr. Ahmed's Herbal Garden

Haj Ahmed Mansour, better known as Dr. Ahmed, is a respected and well known traditional herbalist and healer who has a garden in Wadi Itlah a short walk from St Catherine town. You can visit his garden and learn about the different medicinal plants as part of a day trip, or you can stay overnight in his garden which has all the necessary facilities.